Welcome to Advanced Marketing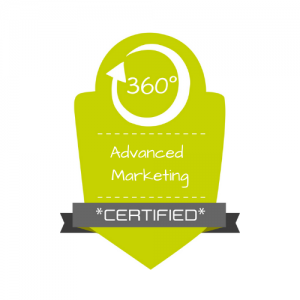 Overview:
This training course is designed for key team members whose job revolves around the marketing of their brand.
Students will learn in-depth marketing strategies and tactics over a 12-week period.
You will be learning all aspects of marketing and gain hands on experience through various exercises that will have real world applications.
Course Objectives:
As this is an advanced training course, more time and commitment from participants is required. This is an intensive program.  
After this training, all students of this course will be able to:
Understand how to research what their market and competition are saying, doing and offering and how to use that information to their advantage

Understand how to craft their unique marketing message and distribute through various marketing channels
Understand how to optimize their message based on real time engagement
Course Details:
 Marketing Strategy
Technology  and Tools to Spy on Competition

Market Research Tools
Internal Marketing Review Process
Importance of marketing activity review – The Why
Creating of Marketing Message – The How
Marketing Tactics
Choosing the right traffic channel

What business metrics to stay on top of
Marketing Budget
Tracking what's working
Reporting & Communication
Much of the training will revolve around real case studies and exercises to ensure the knowledge and skills presented are understood. 
Who is this for:
This course is for you if you are a:
Strategic Marketing Manager

Marketing Manager
Brand Manager
Social Media Manager
Content Manager
Course Investment – $5999
Course Duration – 12 weeks